Welcome to Kaiser International
The First Name in Healthcare
Kaiser International Health Group Inc. is registered as a health care provider. Kaiser is far more than an HMO. While most HMOs cater to both group and individual accounts, Kaiser's product is geared to address the long-term health care needs of individuals especially after their employment and retirement years.
Read More
Products
Kaiser International Healthgroup, Inc., as an HMO Company caters to both corporate, group, family and individual accounts with our various short term and long term plan packages that would suit your health care requirements.
Our Mission & Vision
A lot of us have to work day and night just to make ends meet. These are the signs of the times. We are living in an insecure world. Almost every countrys rate of unemployment has been at its highest these past couple of years. There is no "safe" place anymore. Our peso has devalued at a rate so fast in the last 10 years. That's why we have to be wiser about our money, about our investments, the security of our health, our family, our old age. We cannot expect the normal health services or retirement funds to be enough. We have to take care of ourselves, take things into our own hands! We have got to insure ourselves for the future. With Kaiser, we can do all that! That's the beauty of it!
With that in mind, we have come to state Kaiser's vision and mission:
"We shall aim to be the industry leader in providing maximum, long-term and short-term health care benefits to all our members."
"We help build a secure future and wise financial foundation in coping with inevitable medical expenses each of us would one day face especially after employment and during retirement years."
Our Exclusive Broker
International Marketing Group is one of the few companies of its kind in the industry today - a marketing company that is dedicated to serving the financial needs of individuals and families from all walks of life.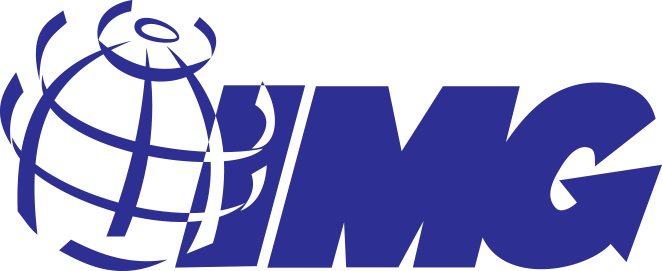 Click here to know more about IMG
Kaiser Helps Another Family

Mrs. Nilda M. Paraguya , a KAISER PLANHOLDER with policy number 80880-10000-13615, a resident at 210 Almeria St., Villa del Rio, Bacayan, Cebu City, passed away last November 12, 2007.

Upon notice, Kaiser International HealthGroup, Inc. made the necessary evaluation for the death claim.

The company has earned its reputation for financial strength and stability by combining quality products with remarkable dedication to meeting the needs of our client like the late Mrs. Nilda M. Paraguya, she ensured that her family meet major needs if something happens to her.

Under the terms of her Kaiser Plan K575, Kaiser International HealthGroup, Inc. immediately paid out a total of Php 575,000 to her principal beneficiary Mr. Miguel Paraguya as full payment for the Insurance Coverage. A simple ceremonies was held at the IMG Office in Salinas Drive in Cebu City last March 1, 2008 witnessed by IMG CEOs Mr. Jose Enrique De Las Penas, Mr. Noel Arandilla and Alijeffty C. Gonzales, President of Kaiser.

It may feel like it might be difficult to recover after losing someone you love. To help get through the pain, Kaiser International will be there to support the family members in facing a new chapter of their life for she has entrusted us deliver to her survivors the support she have intended for them.

Now, because of the waiver of premium component, her fully paid plan was also transferred to Mr. Miguel Paraguya, who's now benefited from her Kaiser Premium Builder Plan.

My family and I just received the cheque last March 1, 2008. Regarding the claim, we did not encounter any problem since the cheque was released on due time. We are very satisfied with the way Kaiser International Healthgroup, Inc. run their business. Also we are very proud to be a plan holder of Kaiser. It was a very smart decision for my late wife, NILDA M. PARAGUYA, to avail Kaiser. We would like to thank Kaiser and also to IMG for being with us when me and my family are in our lowest and most importantly for the prayers. Thank you.

More Power to us all!

MIGUEL S. PARAGUYA
Principal Beneficiary
Accidents Happen!

And when it does, KAISER PLANHOLDERS are covered.

Last February 09, 2007, MRS. LOURDES BURAY, a KAISER K-75 PLAN HOLDER, a resident at Barangay Catadman, Ozamiz City, was accidentally hit by a Prime Mover truck while on her way out to the sea vessel, the truck, loaded with a container van came out very fast from the ship and hit the victim leading to her untimely demise.

Upon notice, KAISER INTERNATIONAL HEALTHGROUP INC. immediately paid out a total of Php 150,000 (Php 75,000 as payment for the Term Insurance Coverage and Php 75,000 for Accidental Death Insurance Coverage-both amounts equal to the Long Term Care Benefit of the Plan) to the beneficiary of Mrs. Buray as the policy is current and in force. The K-75 Plan of Mrs. Buray also became fully paid (Plan balance covered under Credit Life Insurance) and the Long-Term Care Benefits of the plan was fully transferred to her beneficiary Mr. Eleno Buray Sr.

The unexpected Death of my wife brought a total pain in my family. We are very thankful to Kaiser International Health Group, Inc. for a speedy release of my claims. Only a matter of two (2) weeks it was at my hand already. It really helped the whole family and lessens the burden that we have that time.

More Power to Kaiser! May you continue to be of service to the people.

ELENO P. BURAY SR.
Beneficiary
I was diagnosed of having a tumor located outside of my small intestine. Then and there, I was confined and operated with Gastro Intestinal Stromal Tumor (GIST) at Cebu Doctors University Hospital I have been lucky with our Healthcare provider, KAISER International for providing me their very kind Product Utilization and Claims Analyst, Ms. Menilyn Marcellana who attended all concerns, queries and even made follow-ups to make sure I was given the best services. The best thing is I have seen that the hospital has the confidence for Kaiser International as the healthcare provider. I hope to widen our coverage in our next year's healthcare term with Kaiser International. Thank you and more power!

EXTER G SOBERANO
Corporate Account
Very good kaayo ang Kaiser kay reply dayon, action dayon, follow-up pa gyud kung OK. Wala bay problema.

STELA TURIN
Corporate Account
Kaiser... they are not all about making money but making people better.

CRISTINA L. GARGANZA
Long-Term Planholder
Kaiser was introduced to me by my friend, I was so curious then, that's why I attended the seminar, I was amazed of its benefits and it opened my mind to secure my health. So, without a second thought, I ensured my health to Kaiser (the best healthcare provider). Keep up the good work guys! God Bless...

SHEILA J. DAISOG
Long-Term Planholder
I experienced several Healthcare Providers before and none of them is like Kaiser International whom I honestly admired in terms of the services, follow-ups, attentions and concerns given to their clients. Kaiser International keeps on sailing!!!

BELEN O. SABAYDAY
Corporate Account
Thanks for the services because they really took care of me because of Kaiser. I never regret of having you in our company. Thank you so much!

ARLENE SANCHEZ
Corporate Account
Kaiser in terms of paying and processing utilization bills has an excellent credit standing. They pay the hospital on time with good and updated services.

They have a bigger coverage and their services are comprehensive and well defined. Kaiser extends their hands in order to build a good quality relationship especially with the hospital employees who handle HMO services.

CEBU DOCTORS' HOSPITAL
Good thing about Kaiser is their prompt payments. They have been very cooperative and have good assistance service to clients.

Thank you for choosing Manuel J. Santos Hospital as one of your partner in providing healthcare services. Continue being prompt in processing our claims for it is our first and utmost priority. We at MJ Santos are hoping for a lasting good business relationship with you.

MANUEL J. SANTOS HOSPITAL
Kaiser offers higher professional fees compared to other HMOs. They have been very proactive with the services we both could render to our clients.

This is an HMO that has shown professionalism and their personnel are friendly and easy to deal with.

Kaiser in this health industry was believed to be one of the most stable and has delivered assured quality service to their members.

CASA MEDICA
Kaiser employees are more accommodating, respectful and cheerful. Their service transactions are fast and payments to the hospital are prompt.

Kaiser should continue what good services they have started.

ANTIPOLO CITY MEDICAL HOSPITAL
The Hospital of the Infant Jesus had been discouraged by HMOs and had been wary of some who approach the Admin regarding health provision but were rather delinquent in their obligations. Kaiser is different! It has shown its efficiency and reliability! The patients and health providers are both satisfied customers. The hospital is promptly paid up. You are encouraging health insurance for many users and providers.

Thank you for the opportunity!

PURA CAISIP, MD
As partners in the noble mission of delivering medical services to its members we could proudly stand by the vision of the institution. Inspired by the nature of close relations among Filipino families and their independence with each other, the company intervenes to cater to the long-term health care needs of every member with assured financial independence.

And to us few thousand participating specialists and the hundreds of affiliate hospitals in the country, there's no doubt we could reach out to the medical needs of our clientele.

With the Kaiser Advantage, let us all face the challenges of the times in the exercise of the bound duties and responsibilities of our profession.

Mabuhay!

TELLY S. CHENG, MD
Dr. Victor R. Potenciano Medical Center